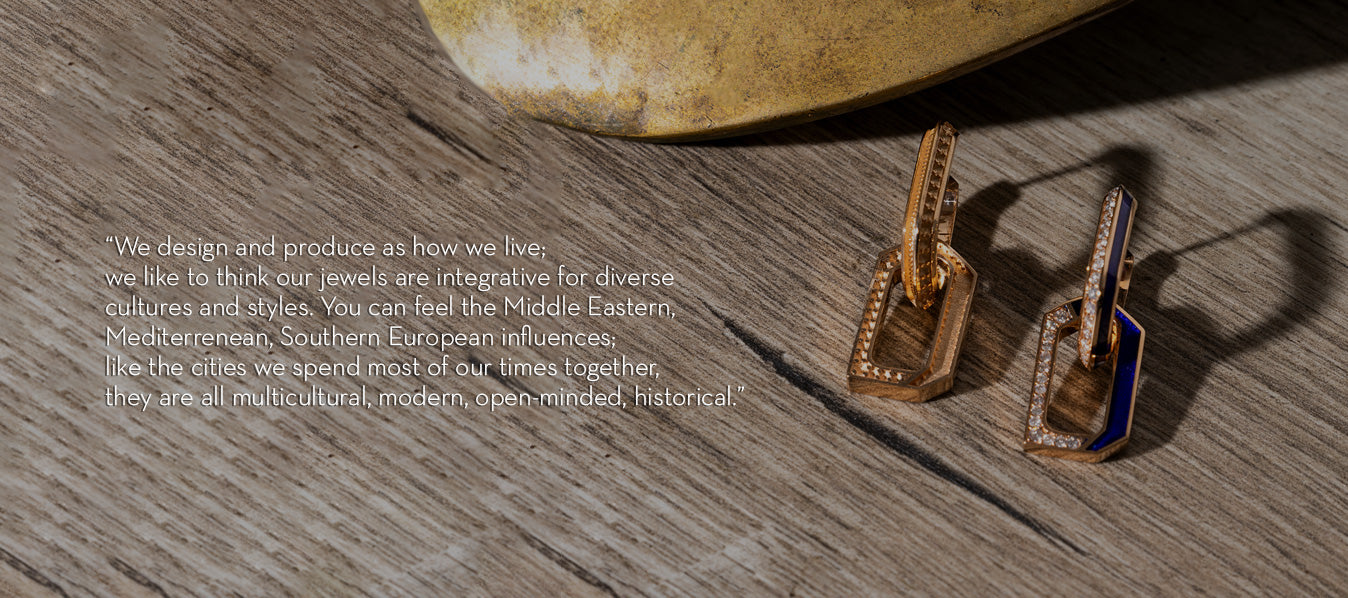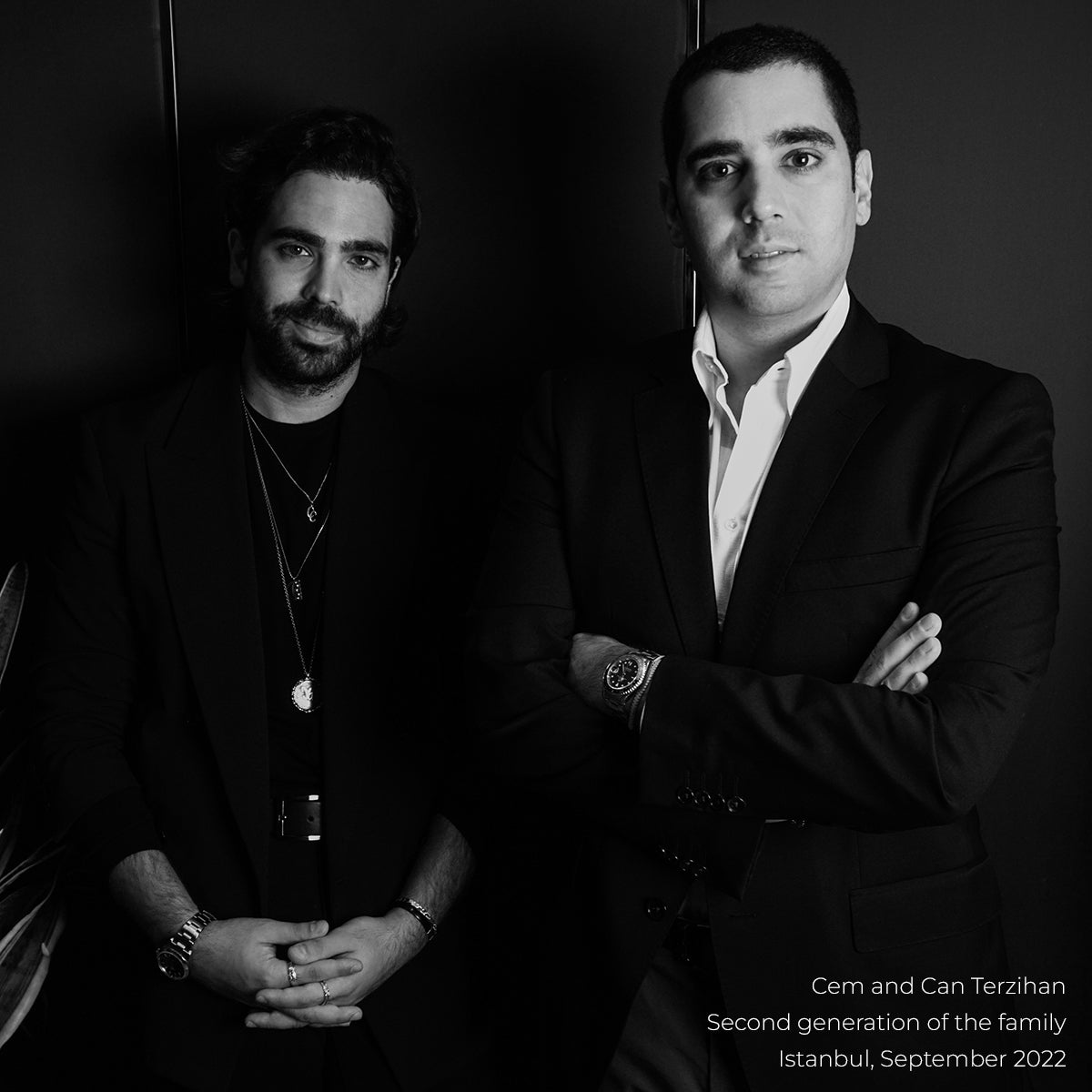 THE ORIGINS
Terzihan is an innovative and forward-thinking family business steeped in a history beginning over three centuries ago in the small Mesopotamian city of Mardin. It began in the 1970s when Murat Terzihan moved to Istanbul and started to work in the renowned Grand Bazaar – home to one of the largest and oldest covered markets in the world. From there, in almost four centuries, Terzihan became a luxury jewellery house with boutiques and showrooms in Istanbul, Lisbon, Florida and retailers in five continents yet staying as a boutique, design led and family-owned business with brothers Can and Cem joining their father as General Manager and Creative Director.

We design and produce how we live, incorporating the array of cultures and styles that are part of our everyday life. As our family has a mix of Mesopotamian and Mediterranean roots; we love using this effect in our work. We live by the sea; we enjoy and savour our time – a compilation of mediterranean luxury and our ethnic background is %100 the core of our jewellery.

'Our luxury as Mediterranean is not the same like mid-european, American or Asian luxury, it is much slower and effortless. We born into the sea, we enjoy and live slowly, and we merge the Dolce Vita feeling with our ethnic background. This cultural mosaic makes the difference for the brand's essence. We are the Middle Eastern/Europeans facing west, throughout the Mediterranean and Aegean Sea, and we fully embrace it with our stones, forms, designs.'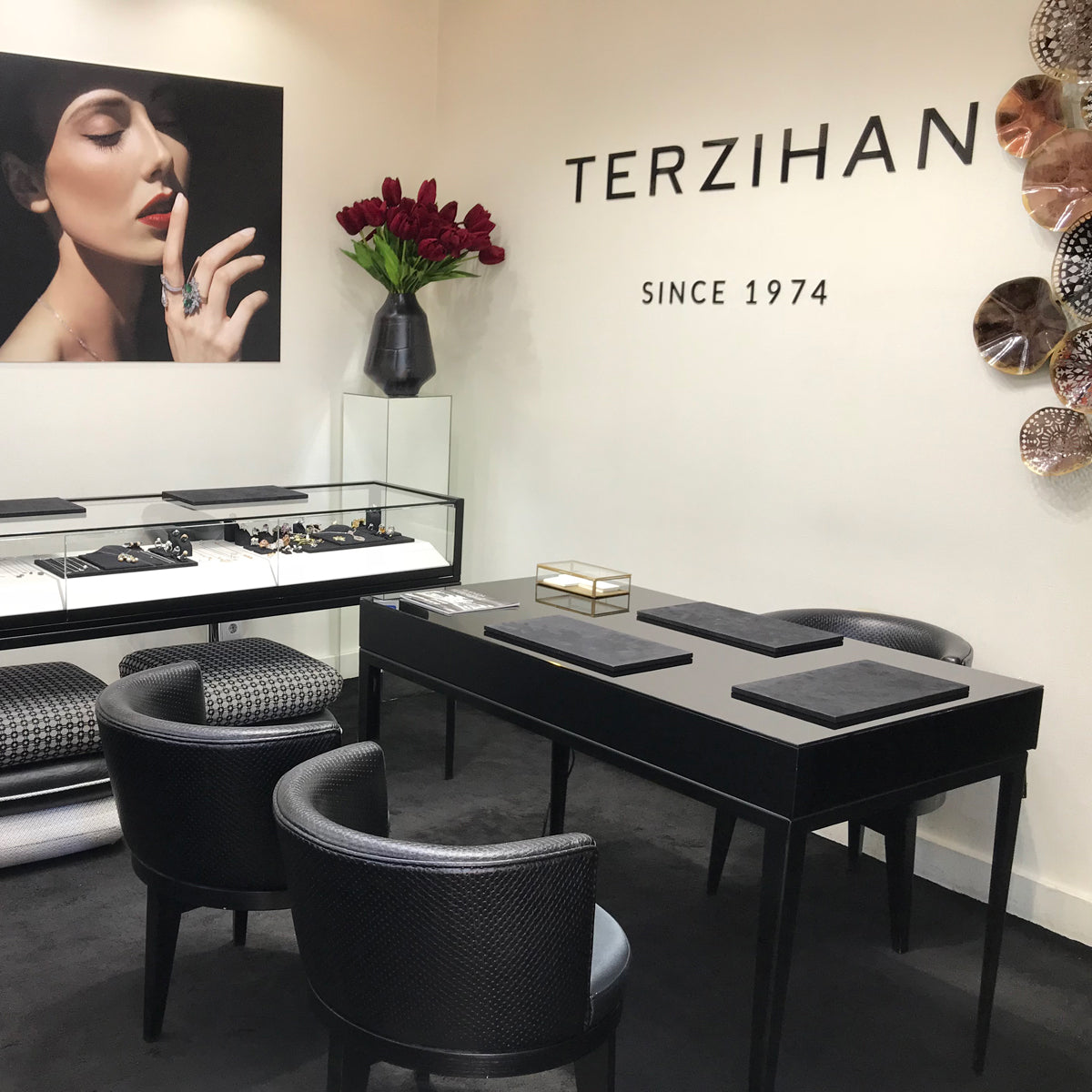 BOUTIQUE & ATELIER
Arguably the most glamorous, sumptuous and unique jewellery boutique in the city; Terzihan is one of Lisbon's best kept secret.Welcoming and luxurious, with a touch of its sartorial soul, Terzihan's Avenida Liberdade Boutique continues to welcome friends of the brand.Terzihan's Atelier is a workshop / boutique in the historic center of Istanbul, combining traditional jewelery techniques with modern, visionary designs and a production practice that has been serving the family for over 20 years.As a team of nine masters experienced in various crafts such as goldsmithing, prototyping, 3D design, diamond installation, baguette and fancy cut, welding and polishing . Terzihan's studio continues to provide the best jewelery creation methods.